Livio Gaeta
Professore/Professoressa ordinario/a
SSD: L-LIN/14 - lingua e traduzione - lingua tedesca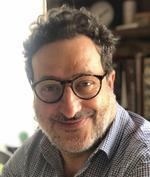 Contatti
0116703626
0116704751
Palazzo Nuovo, piano terra, Biblioteca di Filologia, linguistica e traduzione classica "Augusto Rostagni", stanza 21, via S. Ottavio 20, 10124 Torino

Indirizzo Webex: https://unito.webex.com/meet/livio.gaeta
Presso
Dipartimento di Studi Umanistici
Corsi di Studio del Dipartimento di Culture, Politica e Società
Corso di laurea in Culture e letterature
del mondo moderno
Corso di laurea magistrale in
Culture moderne comparate
Language Technologies and Digital Humanities
Dottorato in Linguistica, Università di Roma Tre / Roma La Sapienza
Curriculum vitae
Curriculum Vitae (0.5 MB)
Pubblicazioni
Tutti i miei prodotti della ricerca
Pubblicazioni selezionate
Dangerous liaisons. An introduction to derivational paradigms
2022-01-01 L Gaeta https://iris.unito.it/handle/2318/1874802
Edward Sapir, in breve
2022-01-01 gaeta livio https://iris.unito.it/handle/2318/1858830
Corpus linguistics for low-density varieties. Minority languages and corpus-based morphological investigations
2022-01-01 Gaeta Livio, https://iris.unito.it/handle/2318/1848048
Alpindeutsch: Zur Vertikalität in der Sprache
2021-01-01 Livio Gaeta https://iris.unito.it/handle/2318/1807003
Comparative constructions across the German minorities of Italy: a semasiological approach
2021-01-01 Gaeta L. https://iris.unito.it/handle/2318/1817098
Übersetzungswissenschaft, Kontrastive Linguistik, Konstruktionsgrammatik: Ein Plädoyer für ein glückliches Zusammenleben
2021-01-01 Livio Gaeta https://iris.unito.it/handle/2318/1788666
L Gaeta, M Angster (2021)
Contact phenomena in the verbal complex: the Walser connection in the Alpine area.
https://iris.unito.it/handle/2318/1784542
Gaeta L , Seiler Guido (2021)
A specter is haunting Europe: the Alps as a linguistic area?
https://iris.unito.it/handle/2318/1784541
Livio Gaeta, Guido Seiler (2021)
The Alps as a linguistic area.
https://iris.unito.it/handle/2318/1784628
Livio Gaeta (2020)
Introduction: Language evolution as a cross-theoretical enterprise.
https://iris.unito.it/handle/2318/1768820
Livio Gaeta (2020)
Tracking Language Evolution as an Interdisciplinary, Cross-Theoretical Enterprise.
https://iris.unito.it/handle/2318/1768823
Livio Gaeta, Marco Angster (2020)
Loanword Formation in Minority Languages: Lexical Strata in Titsch and Töitschu.
https://iris.unito.it/handle/2318/1754692
Livio Gaeta (2020)
English as a Bridge: An L3-Approach to Contrastive Linguistics.
https://iris.unito.it/handle/2318/1724017
Livio Gaeta (2020)
Collective/Abstract in Morphology.
https://iris.unito.it/handle/2318/1735242
Livio Gaeta (2020)
Remotivating inflectional classes: An unexpected effect of grammaticalization.
https://iris.unito.it/handle/2318/1743785
Livio Gaeta (2020)
Derivational networks in Italian.
https://iris.unito.it/handle/2318/1744294
Livio Gaeta (2020)
Introduction to Romance languages.
https://iris.unito.it/handle/2318/1744293
L Gaeta, M Angster (2019)
Stripping paradigmatic relations out of the syntax.
https://iris.unito.it/handle/2318/1680797
livio gaeta (2019)
Die Schrecken des deutschen Nomens: Flexionsklassen, Nominalphrasen und Pronomina zwischen Norm und Variation.
https://iris.unito.it/handle/2318/1703990
Livio Gaeta (2019)
Natural Morphology.
https://iris.unito.it/handle/2318/1693940
Livio Gaeta (2019)
Anti-relevant, contra-iconic but system-adequate: on unexpected inflectional changes.
https://iris.unito.it/handle/2318/1711660
Livio Gaeta, Marco Bellante, Raffaele Cioffi, Marco Angster (2019)
Conservazione e innovazione nelle varietà walser: i progetti DiWaC e ArchiWals.
https://iris.unito.it/handle/2318/1703988
Livio gaeta (2019)
Diachrony as a Source of Asymmetric Coding: Using the Past to Explain Naturalness.
https://iris.unito.it/handle/2318/1705043
livio gaeta (2019)
Categorial shift and morphological differentiation.
https://iris.unito.it/handle/2318/1693942
Angster M , Gaeta L (2018)
Wie kurz sind die Kurzverben? Morphologische Merkmale in Gressoney und Issime.
https://iris.unito.it/handle/2318/1662488
Livio Gaeta (2018)
Im Passiv sprechen in den Alpen.
https://iris.unito.it/handle/2318/1672362
Livio Gaeta (2017)
Le isole linguistiche tedescofone in Italia: situazione attuale e prospettive future (Workshop, Torino, 24 febbraio 2017).
https://iris.unito.it/handle/2318/1670242
Gaeta, Livio (2017)
Lineamenti di grammatica tedesca.
https://iris.unito.it/handle/2318/1647350
Gaeta, Livio (2017)
Valency alternations between inflection and derivation. A contrastive analysis of Italian and German.
https://iris.unito.it/handle/2318/1632643
Gaeta, Livio (2017)
Nomi deverbali in MIDIA.
https://iris.unito.it/handle/2318/1624728
Gaeta L , Zeldes A (2017)
Between VP and NN: On the constructional types of German-er compounds.
https://iris.unito.it/handle/2318/1650351
Gaeta, Livio (2017)
Morphologische Differenzierung: Schubkraft oder Mitnahmeeffekt?
https://iris.unito.it/handle/2318/1645378
Livio Gaeta (2017)
Presentazione.
https://iris.unito.it/handle/2318/1670240
Gaeta, Livio (2017)
Markedness.
https://iris.unito.it/handle/2318/1626895
Marco Angster, Marco Bellante, Raffaele Cioffi, Livio Gaeta (2017)
I progetti DiWaC e ArchiWals.
https://iris.unito.it/handle/2318/1670241
Gaeta, Livio (2016)
Irregularität und Systemangemessenheit.
https://iris.unito.it/handle/2318/1611225
Gaeta, Livio (2016)
How lexical is morphology? The constructicon and the quadripartite architecture of grammar.
https://iris.unito.it/handle/2318/1620277
Gaeta, Livio (2016)
Co-opting exaptation in a theory of language change.
https://iris.unito.it/handle/2318/1558235
Gaeta, Livio (2015)
Multiple sources for the German scandal construction.
https://iris.unito.it/handle/2318/1532579
Gaeta, Livio (2015)
Lexeme Formation in a Conscious Approach to the Lexicon.
https://iris.unito.it/handle/2318/1532439
Gaeta, Livio, Ricca, Davide (2015)
Productivity.
https://iris.unito.it/handle/2318/1529910
Gaeta, Livio (2015)
Restrictions in word-formation.
https://iris.unito.it/handle/2318/1532450
Gaeta, Livio (2015)
Action Nouns in Romance.
https://iris.unito.it/handle/2318/1532849
Gaeta, Livio (2015)
Evaluative Morphology and Sociolinguistic Variation.
https://iris.unito.it/handle/2318/1532443
Gaeta, Livio (2014)
Soggetto o topic? Chillo 'o fatto è nire, nire.
https://iris.unito.it/handle/2318/1532437
Gaeta, Livio (2014)
On decategorization and its relevance in German.
https://iris.unito.it/handle/2318/1532433
Gaeta, Livio (2014)
Kontrastive Linguistik nach der typologischen Wende. Kommentar zu den Beiträgen.
https://iris.unito.it/handle/2318/1532418
GAETA L (2013)
Ecco, ecco l'ho trovata: La tenace persistenza di un'impalcatura cognitiva primaria.
https://iris.unito.it/handle/2318/138775
L GAETA (2013)
Multiple sources for the German scandal construction.
https://iris.unito.it/handle/2318/139458
L GAETA (2013)
Existential constructions. A semasiological perspective.
https://iris.unito.it/handle/2318/136080
L GAETA (2013)
Affix ordering and conversion: Looking for the place of zero.
https://iris.unito.it/handle/2318/144595
L GAETA, Barbara Schlücker (2012)
Das Deutsche als kompositionsfreudige Sprache: Strukturelle Eigenschaften und systembezogene Aspekte.
https://iris.unito.it/handle/2318/128778
L GAETA, A Zeldes (2012)
Deutsche Komposita zwischen Syntax und Morphologie: Ein korpusbasierter Ansatz.
https://iris.unito.it/handle/2318/128046
L GAETA (2012)
Strumenti come agenti: a metà tra natura e storia.
https://iris.unito.it/handle/2318/127893
Gaeta, Livio, Schlücker, Barbara (2012)
Vorwort.
https://iris.unito.it/handle/2318/1534360
L GAETA (2011)
Parole enclitiche.
https://iris.unito.it/handle/2318/128777
L GAETA (2011)
Parole macedonia.
https://iris.unito.it/handle/2318/128813
L GAETA (2011)
La composizione in italiano e oltre.
https://iris.unito.it/handle/2318/133056
L GAETA (2011)
Univerbazione.
https://iris.unito.it/handle/2318/128566
L GAETA (2011)
Vezzeggiativi.
https://iris.unito.it/handle/2318/128839
L GAETA (2011)
Peggiorativo.
https://iris.unito.it/handle/2318/128776
L GAETA (2011)
Semplificazione.
https://iris.unito.it/handle/2318/127960
L GAETA (2011)
Superlativo.
https://iris.unito.it/handle/2318/128565
GAETA L (2010)
Contrazione.
https://iris.unito.it/handle/2318/128185
GAETA L (2010)
Analogical Change.
https://iris.unito.it/handle/2318/128765
GAETA L (2010)
Accrescitivo.
https://iris.unito.it/handle/2318/128767
L Gaeta (2010)
Deonomastici.
https://iris.unito.it/handle/2318/128843
L GAETA (2010)
Polysynthese, Multifunktionalität und die denominalen Adjektive im Deutschen.
https://iris.unito.it/handle/2318/133059
D BITTNER, GAETA L (2010)
Kodierungstechniken im Wandel: Das Zusammenspiel von Analytik und Synthese im Gegenwartsdeutschen.
https://iris.unito.it/handle/2318/127901
GAETA L (2010)
Diminutivo.
https://iris.unito.it/handle/2318/128163
GAETA L (2010)
The invisible hand of grammaticalization: West-Germanic substitutive infinitive and the prefix ge-.
https://iris.unito.it/handle/2318/133057
GAETA L (2010)
On the viability of cognitive morphology for explaining language change.
https://iris.unito.it/handle/2318/127971
GAETA L (2010)
Grado comparativo.
https://iris.unito.it/handle/2318/128323
GAETA L (2010)
Analogia.
https://iris.unito.it/handle/2318/128564
GAETA L (2010)
Synthetic compounds: With special reference to German.
https://iris.unito.it/handle/2318/133001
GAETA L (2010)
Dispregiativo.
https://iris.unito.it/handle/2318/128757
GAETA L (2010)
Desinenze.
https://iris.unito.it/handle/2318/127903
GAETA L (2010)
Accordo.
https://iris.unito.it/handle/2318/127972
GAETA L (2010)
Alterazione.
https://iris.unito.it/handle/2318/128766
Bittner, Dagmar, Gaeta, Livio (2010)
Vorwort.
https://iris.unito.it/handle/2318/1534350
GAETA L (2009)
A metà tra nomi e verbi: I nomi d'azione tra morfologia, sintassi e semantica.
https://iris.unito.it/handle/2318/128835
GAETA L (2009)
Inflectional morphology and productivity: Considering qualitative and quantitative approaches.
https://iris.unito.it/handle/2318/128769
DI MEOLA C , GAETA L, HORNUNG A , REGA L (2009)
Perspektiven Drei: Akten der dritten Tagung Deutsche Sprachwissenschaft in Italien (Rom, 14.-16. Februar 2008).
https://iris.unito.it/handle/2318/128842
GAETA L, RICCA D (2009)
Composita solvantur: Compounds as lexical units or morphological objects?
https://iris.unito.it/handle/2318/133892
Gaeta, Livio, Grossmann, Maria (2009)
Introduction: Compounds between syntax and lexicon.
https://iris.unito.it/handle/2318/1534325
GAETA L, GROSSMANN M (2009)
Compounds between syntax and lexicon.
https://iris.unito.it/handle/2318/128237
GAETA L (2008)
Mismatch: grammar distortion and grammaticalization.
https://iris.unito.it/handle/2318/128774
GAETA L (2008)
Constituent order in compounds and syntax: typology and diachrony.
https://iris.unito.it/handle/2318/130960
GAETA L (2008)
La punteggiatura del nederlandese dei Paesi Bassi e del Belgio.
https://iris.unito.it/handle/2318/128773
GAETA L (2008)
La punteggiatura nelle lingue scandinave.
https://iris.unito.it/handle/2318/128772
GAETA L (2008)
Die deutsche Pluralbildung zwischen deskriptiver Angemessenheit und Sprachtheorie.
https://iris.unito.it/handle/2318/133690
GAETA L (2008)
La punteggiatura nei paesi di lingua tedesca. Dall'Ottocento a oggi.
https://iris.unito.it/handle/2318/128775
L GAETA (2008)
Review of Nicole Delbecque, Johan van der Auwera, Dirk Geeraerts (eds.), Perspectives on Variation. Sociolinguistic, Historical, Comparative, Berlin - New York, Mouton de Gruyter, 2005.
https://iris.unito.it/handle/2318/128840
GAETA L (2007)
IS ANALOGY ECONOMIC?
https://iris.unito.it/handle/2318/127974
CLAUDIO DI MEOLA, GAETA L, ANTONIE HORNUNG, LORENZA REGA (2007)
Perspektiven Zwei. Akten der zweiten Tagung deutsche Sprachwissenschaft in Italien (Rom, 9.-11.2.2006).
https://iris.unito.it/handle/2318/127959
GAETA L (2007)
Ueberlegungen zum deutschen Plural.
https://iris.unito.it/handle/2318/127973
L GAETA (2007)
On the double nature of productivity in inflectional morphology.
https://iris.unito.it/handle/2318/127907
Livio Gaeta, Davide Ricca (2006)
Productivity in Italian word formation: A variable-corpus approach.
https://iris.unito.it/handle/2318/101527
L GAETA (2006)
Cervello e linguaggio: l'interconnessione tra emisferi cerebrali e strutture linguistiche.
https://iris.unito.it/handle/2318/128814
GAETA L (2006)
Linguaggio infantile e afasia, nuova edizione ampliata.
https://iris.unito.it/handle/2318/128836
GAETA L (2006)
Introduzione.
https://iris.unito.it/handle/2318/128771
GAETA L (2006)
Il Futur tedesco tra temporalità e modalità.
https://iris.unito.it/handle/2318/128844
GAETA L (2006)
How to live naturally and not be bothered by economy.
https://iris.unito.it/handle/2318/127902
GAETA L (2006)
Lexical Integrity as a Constructional Strategy.
https://iris.unito.it/handle/2318/128770
GAETA L, RICCA D (2005)
Aspetti quantitativi della produttività morfologica.
https://iris.unito.it/handle/2318/14614
GAETA L (2005)
Thoughts on cognitive morphology.
https://iris.unito.it/handle/2318/127970
L GAETA (2005)
Ersatzinfinitiv im Deutschen: Diachrone Ueberlegungen zu einem synchronen Raetsel.
https://iris.unito.it/handle/2318/128841
L GAETA (2005)
Hilfsverben und Grammatikalisierung: Die fatale Attraktion von geben.
https://iris.unito.it/handle/2318/127963
L GAETA (2005)
Word formation and typology: which language universals?
https://iris.unito.it/handle/2318/128768
L GAETA (2005)
Combinazioni di suffissi in italiano.
https://iris.unito.it/handle/2318/127906
GAETA L (2005)
Morfologia derivazionale e tipologia: quali universali linguistici?
https://iris.unito.it/handle/2318/128045
GAETA L (2004)
Exploring grammaticalization from below.
https://iris.unito.it/handle/2318/127895
GAETA L (2004)
Nomi d'azione.
https://iris.unito.it/handle/2318/128119
L GAETA (2004)
Recensione di Anna Giacalone Ramat (ed.), Typology and Second Language Acquisition, Berlin-New York: Mouton de Gruyter, 2003.
https://iris.unito.it/handle/2318/128056
L GAETA (2003)
Per una morfologia cognitiva.
https://iris.unito.it/handle/2318/128325
L GAETA (2003)
Ai limiti della morfologia basata sulle parole.
https://iris.unito.it/handle/2318/128050
Livio Gaeta, Davide Ricca (2003)
Italian prefixes and productivity: a quantitative approach.
https://iris.unito.it/handle/2318/9189
L GAETA, SILVIA LURAGHI (2003)
Introduzione alla linguistica cognitiva.
https://iris.unito.it/handle/2318/127900
L GAETA (2003)
Produttività morfologica verificata su corpora: il suffisso -issimo.
https://iris.unito.it/handle/2318/128837
Luraghi, Silvia, Gaeta, Livio (2003)
Introduzione.
https://iris.unito.it/handle/2318/1534345
Livio Gaeta, Davide Ricca (2003)
Frequency and productivity in Italian derivation: A comparison between corpus-based and lexicographical data.
https://iris.unito.it/handle/2318/9196
MARK ARONOFF, L GAETA (2003)
Morphological productivity.
https://iris.unito.it/handle/2318/127896
L GAETA (2003)
Grammar and Grammaticalization: the case of German.
https://iris.unito.it/handle/2318/127897
Aronoff, Mark, Gaeta, Livio (2003)
Introduction.
https://iris.unito.it/handle/2318/1534324
L GAETA (2002)
Umlaut extension in German modals as natural change.
https://iris.unito.it/handle/2318/127964
L GAETA, LURAGHI S (2002)
Noun phrase structure and pronominal clitics in the Mediterranean.
https://iris.unito.it/handle/2318/128048
L GAETA (2002)
Growth of symbols: The inexorable fate of diagrams.
https://iris.unito.it/handle/2318/128779
L GAETA (2002)
Quando i verbi compaiono come nomi. Un saggio di morfologia naturale.
https://iris.unito.it/handle/2318/127894
Livio Gaeta, Davide Ricca (2002)
Corpora testuali e produttività morfologica: i nomi d'azione italiani in due annate della Stampa (1996-1997).
https://iris.unito.it/handle/2318/19553
L GAETA (2001)
Per un approccio naturalista al conflitto morfologia-lessico.
https://iris.unito.it/handle/2318/128052
GAETA L, LURAGHI S (2001)
Gapping in Classical Greek prose.
https://iris.unito.it/handle/2318/127898
Livio Gaeta (2001)
Recensione di Judith Hermann, "Casa estiva, più tardi", Roma, e/o, 2001.
https://iris.unito.it/handle/2318/1670815
GAETA L (2001)
Striving for optimality: output-oriented models of language change.
https://iris.unito.it/handle/2318/128047
L GAETA (2001)
Cambiamento linguistico e modelli linguistici orientati verso l'uscita: falsificabilità teorica e verificabilità empirica.
https://iris.unito.it/handle/2318/128834
GAETA L (2000)
On the Interaction between Morphology and Semantics: The Italian Suffix -ATA.
https://iris.unito.it/handle/2318/127899
GAETA L (2000)
Wege des natürlichen Sprachwandels: Die germanischen Präterito-Präsentia.
https://iris.unito.it/handle/2318/127904
LORENZO CIONI, GAETA L (2000)
SimpleSorter: una semplice applicazione per l'elaborazione di liste di parole.
https://iris.unito.it/handle/2318/127962
L GAETA (1999)
Un buon argomento contro il separatismo: il suffisso italiano -anza/-enza.
https://iris.unito.it/handle/2318/128055
GAETA L (1999)
Polisemia e lessicalizzazione: un approccio naturalista.
https://iris.unito.it/handle/2318/128186
GAETA L (1999)
Gradienti di nominalizzazione dell'infinito tedesco: sincronia e diacronia.
https://iris.unito.it/handle/2318/127965
GAETA L (1998)
Some Remarks on Analogy, Reanalysis and Grammaticalization.
https://iris.unito.it/handle/2318/128049
GAETA L (1998)
Italianismi in tedesco: per una dinamica dei processi di integrazione.
https://iris.unito.it/handle/2318/128051
L GAETA (1998)
The Inflection vs. Derivation Dichotomy: the Case of German Infinitives.
https://iris.unito.it/handle/2318/128054
Gaeta, Livio (1998)
Where does the umlaut come from? Retelling the story of German modals.
https://iris.unito.it/handle/2318/1534985
GAETA L (1998)
Stress and loan words in German.
https://iris.unito.it/handle/2318/127968
PIER MARCO BERTINETTO, GAETA L, GEORGI JECEV, DAVID MICHAELS (1997)
Certamen Phonologicum III. Proceedings of the III Cortona Phonology Meeting (Cortona, 12-4.4.1996).
https://iris.unito.it/handle/2318/127969
GAETA L (1995)
Italian Loan Words in the Inflexional Noun System of Modern German.
https://iris.unito.it/handle/2318/127966
PIER MARCO BERTINETTO, MARCO CABOARA, L GAETA, MADDALENA AGONIGI (1994)
Syllabic division and intersegmental cohesion in Italian.
https://iris.unito.it/handle/2318/127905
GAETA L (1994)
Wortlaengenverteilung in italienischen Texten.
https://iris.unito.it/handle/2318/128755
Gaeta, Livio (1994)
Per una caratterizzazione degli astratti deverbali in italiano.
https://iris.unito.it/handle/2318/1534313
MADDALENA AGONIGI, PIER MARCO BERTINETTO, GAETA L (1992)
Giochi linguistici e coesione sillabica in italiano: legamenti pre- e postnucleari.
https://iris.unito.it/handle/2318/128053
Temi di ricerca
!!!NEW JOURNALS!!!
–

Jahrbuch für Germanistische Linguistik

(for information:

jglredaktion.dseai@uniroma1.it

)
!!!IN LIBRERIA!!!
ON THE WEB!!!
Progetti di ricerca:
– Alpilink : German-Romance Language Contact in the Italian Alps: documentation, explanation, participation. (Responsabile dell'unità di ricerca del progetto PRIN bando 2020 – resp. naz. Stefan Rabanus – 2022-25).

–

Medicali

:

Digitalizzazione e archiviazione in cloud di dati medici / medicali con riconoscimento e possibilità di filtraggio e interrogazione di schemi e valori medicali

(Principal Investigator del progetto Proof of Concept (PoC) – TOINPROVE/2020 per la realizzazione di programmi di valorizzazione del brevetto – 2021-2022).
– CLiMAlp : Corpus linguistics meets Alpine cultural heritage: documenting and safeguarding linguistic minorities in the Alps (Coordinatore nazionale del progetto PRIN bando 2017 – 2020-2023)
– ArchiWals : A digital archive to preserve the cultural and linguistic heritage of the Walser communities in Italy (Coordinatore nazionale del progetto PRIN bando 2015 – 2017-2020)
– DiWaC : A digital archive to safeguard the Walser cultural and linguistic heritage (Principal Investigator del progetto di ricerca di Ateneo in convenzione con la Compagnia di San Paolo Call 02 Addressing Horizon 2020 bando 2014 – 2015-2017)
– MIDIA : Per la storia della formazione delle parole: nomi deverbali e procedimenti che formano verbi (Responsabile dell'Unità di Ricerca del progetto PRIN bando 2009 – resp. naz. Paolo D'Achille – 2011-2013)
– Origine e sviluppo dell'infinito sostitutivo tedesco (Progetto di ricerca finanziato da uno Stipendium für Erfahrene Wissenschaftler della Alexander-von-Humboldt-Stiftung – 2009-2010)
– Aspetti teorici e indagini quantitative della composizione in alcune lingue d'Europa (Responsabile dell'Unità di Ricerca del progetto PRIN bando 2005 – resp. naz. Sergio Scalise – 2005-2007)
Networks di ricerca:
– Projekt Monika : Cross-linguistic research into derivational networks: a 3-year international project initiated by Šafarik University, Košice (Slovakia), the University of Sofia (Bulgaria), and the University of Granada (Spain) (2016-2018)
Principali interessi di ricerca:
– Morfologia e formazione delle parole: prospettive teoriche e descrittive

• Modelli descrittivi in competizione: Morfologia Naturale tra marcatezza e economia
• La flessione nominale tedesca: prospettive teoriche e descrittive
• Elementi non-nativi nel lessico del tedesco: evidenze fonologiche e morfologiche.
• Produttività morfologica: approcci qualitativi e quantitativi basati su corpora
• Formazione delle parole e composizione
• Nomi deverbali e transcategorizzazione
• Fenomeni di confine tra morfologia e sintassi
– Approcci teorici al cambiamento linguistico

• Grammaticalizzazione: limiti e prospettive
• Analogia e marcatezza come motori del cambiamento linguistico
• Cambiamento linguistico in tedesco e nelle lingue germaniche
• Caratteristiche del complesso verbale
• Proprietà degli ausiliari verbali
• Umlaut e problemi connessi
– Grammatica costruzionale in teoria e pratica

• Morfologia costruzionale: proprietà e principi
• Costrutti esistenziali e presentativi: prospettive tipologiche e diacroniche
– Contatto linguistico e grammaticalizzazione

• Descrizione delle varietà e ricerca sul campo
• Fenomeni di grammaticalizzazione indotti dal contatto

• Le isole linguistiche Walser
• Archivio digitale della cultura linguistica Walser
Progetti di ricerca
Organi
Terza missione
Ricevimento studenti
Il ricevimento ha luogo su appuntamento nel mio studio sito a Palazzo Nuovo oppure sulla mia piattaforma Webex. Gli interessati sono pregati di mettersi in contatto tramite posta elettronica.